Boating Accident Attorneys | Personal Injury Lawyers
In upstate New York, the summer brings thousands of visitors to some of the most beautiful and magnificent lakes in the world. However, with increased boating traffic, parties, and the use of alcohol or marijuana, boating injuries are on the rise.
If you or a loved one have suffered injuries because of a boating crash, it is important that you contact a boating accident lawyer to investigate the case and pursue an injury claim on your behalf.
The following are some recent examples on the uptick in boating accidents in Saratoga and Warren County, New York:
Frequently Asked Questions about Boating Accidents
Our personal injury lawyers provide answers to some important questions below.
Who is liable in a boating accident?
admin
2021-07-12T16:06:15+00:00
The answer to who is liable will depend on who caused the injuries. New York law recognizes that in many instances there is more than one person who was at fault and therefore a lawsuit can include multiple individuals who are at fault. It is also important to consider whether the injured person was at fault. However, even if the injured person is partially at fault, there may still be a claim against other people who were also at fault.
Timeline of a Personal Injury Case
If injured, when ready, contact a personal injury lawyer to determine if a claim can be pursued on your behalf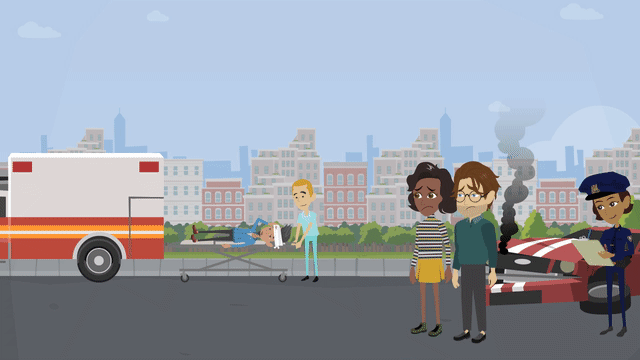 Meet with a lawyer to discuss the incident
Bring medical records or other relevant documents including an accident report if available
Your lawyer will help you understand the process of a personal injury case

Follow the doctors' advice
Go to all medical appointments
Report all symptoms to doctors
Take photos of injuries
Tell lawyer anytime a new doctor is seen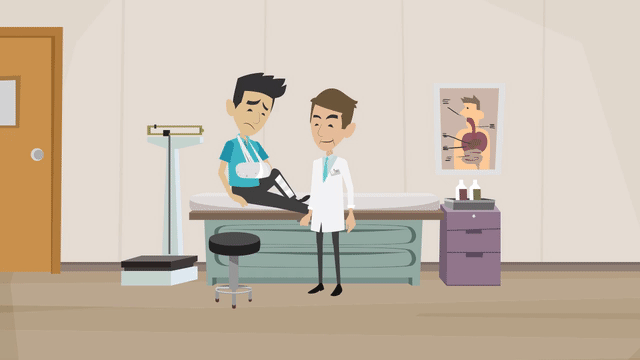 Determine how and why the injury occurred
Speak with witnesses
Obtain any investigative reports
Obtain scene, vehicle and product photos, as applicable
Obtain medical records and bills
Consider all possible claims and theories of liability against any potential defendant
Consult with experts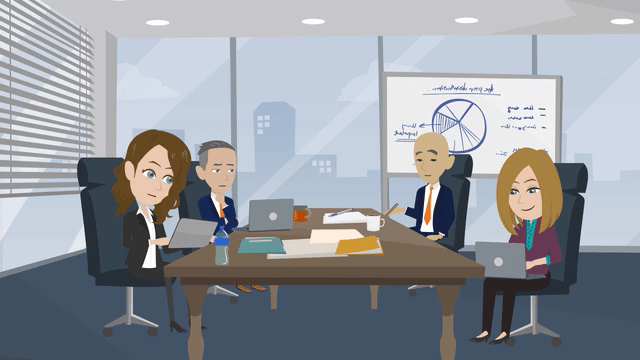 Communicate and negotiate with the insurance company
Obtain a settlement or pursue a lawsuit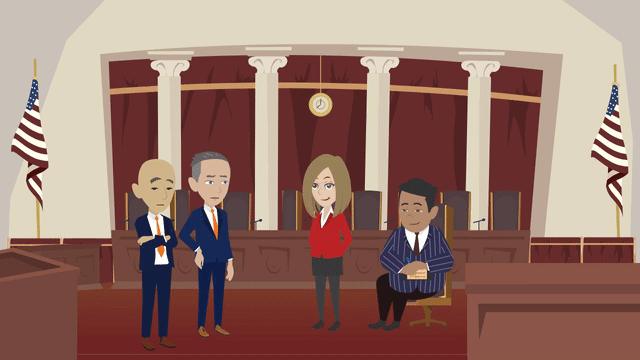 File a summons and complaint prior to the statute of limitations
Serve the legal documents on the defendants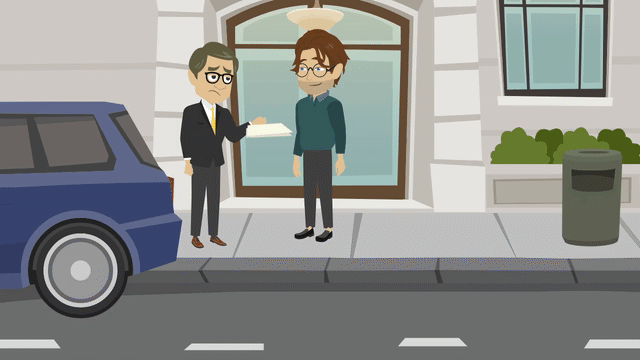 Prepare and exchange evidence with the other lawyers in the case
Conduct depositions of all relevant parties (also called EBTs)
Defense medical examination conducted
File motions (written applications) to the court if necessary

Participate in arbitration or mediation if appropriate
Determine liens if any
Settle the case or proceed to trial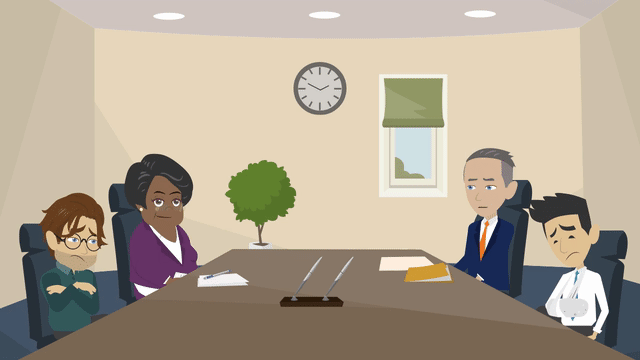 You have the right to a trial by jury or by the judge who will act as both judge and jury
At a trial, the injured person must prove it was more likely than not that the defendant was negligent and caused injuries
The judge or jury will listen to all the evidence presented and the arguments by the lawyers, apply the facts to the law, and render a decision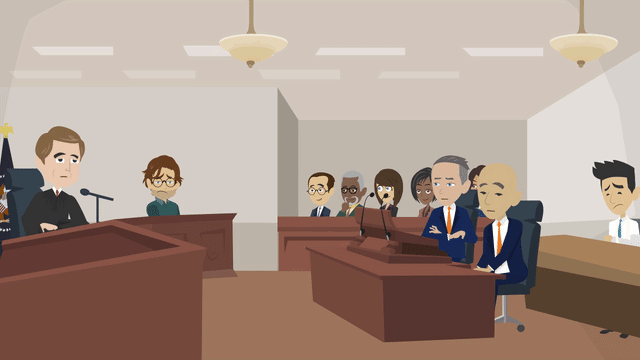 Recent Verdicts & Settlements
Nursing Home Negligence
An 87-year-old man was discharged from a local hospital on the afternoon of his death and returned to his assisted living facility. His health began to deteriorate throughout that evening; a nurse was told to check on him but never did. Facility staff found him unconscious on the floor in his room later that evening; paramedics were unable to revive him. It was claimed that the facility failed to obtain appropriate medical advice, assistance and treatment.
Federal Employers Liability Act/FELA
Plaintiff suffered a significant back injury while working for CSX.
Farm/Tractor Accident
The infant plaintiff fell from a tractor being operated by a farm employee and was run over by the tractor. The 10-year-old boy suffered a femur fracture requiring surgery, multiple facial fractures requiring surgery, foot and toe fractures and loss of consciousness.
Negligent Assault
Plaintiff was assaulted outside of a bar in Saratoga and as a result suffered a traumatic brain injury, a fractured skull, brain swelling and brain bleeding, facial contusions and bleeding, as well as lacerations and bruises on his body. He also suffered from short and long term memory deficits and other cognitive deficits.
Automobile Accident
Plaintiff was a passenger in a vehicle which went off the road and rolled over, causing him to suffer significant permanent injuries, including skull fracture; fractured mandible requiring surgical placement of plates and screws; facial fractures and lacerations; sternal fracture; spinal fractures; lacerations to spleen, liver and lung; multiple rib and toe fractures; tinnitus and hearing loss; post-traumatic stress disorder; facial scarring and numbness.
Worksite Injury
Plaintiff was an ironworker who was injured when he fell from a ladder, suffering fractures to both elbows resulting in permanent loss of strength and loss of range of motion in both arms. His impairment limited the number and types of employment opportunities and limited his future earning potential.
Worksite Injury
Plaintiff was injured when a fork from a forklift truck fell on top of his left leg, severely fracturing the tibia and fibula, requiring numerous surgeries and resulting in a permanent, partial loss of use of his leg.
Bicycle Accident
Plaintiff suffered two dislocated shoulders and a dislocated elbow after he was struck by a vehicle, which negligently swerved onto the shoulder and into the bike lane.
Medical Negligence
Plaintiff suffered injuries as a result of negligent monitoring of prescription medication.
Worksite Injury
Plaintiff, a roofing contractor, suffered a fractured skull, cervical spine fracture and fractured ribs after falling from a roof. The injuries left him with chronic pain and fatigue, limited tolerance for walking, lifting, or carrying and limitations in his hearing and vision.
Wrongful Death
Plaintiff, a 49-year-old man, was discharged from the hospital with critically low levels of potassium, which precipitated a fatal arrhythmia at home and subsequently caused his death. His family brought a claim against the hospital for medical negligence and wrongful death.
* Prior results do not guarantee future outcomes.
LaMarche Safranko Law Testimonials