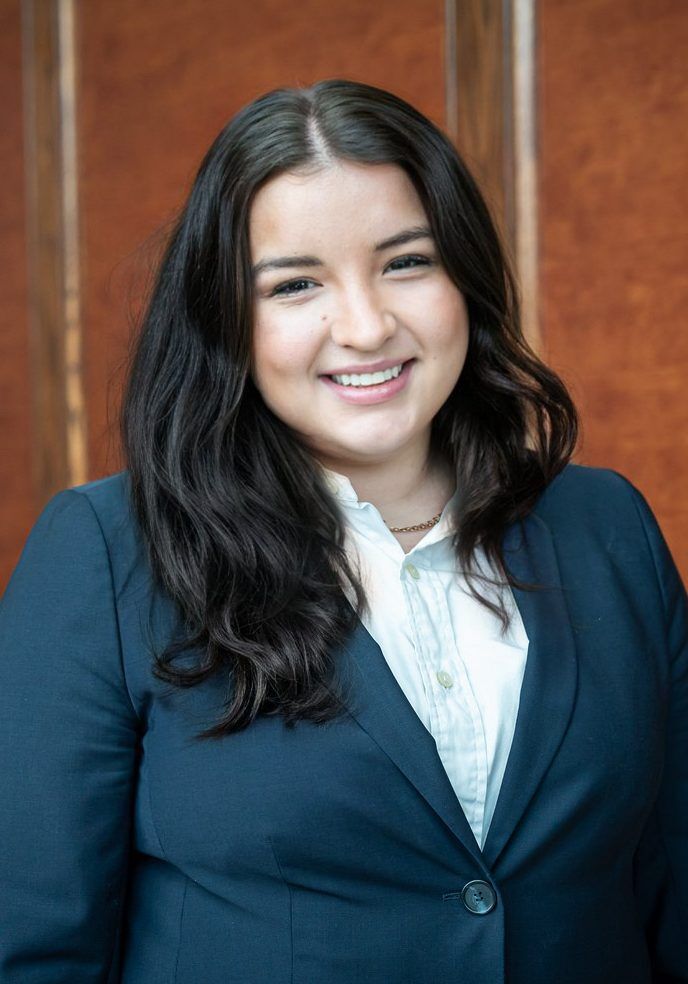 Lily Killar is a law clerk who has passed her NY State bar exam this fall, upon her admission in January she will be an associate attorney at LaMarche Safranko Law. Lily focuses her work on clients who are injured or accused of a crime. Lily began working at LaMarche Safranko Law PLLC during her second year at Albany Law School in 2022. Lily is a graduate of Albany Law School (2023), Siena College (2020), and Doane Stuart School (2015).
While in Law School Lily competed in the Moot Court Program in Client Counseling, Appellate Advocacy, and Negotiations where she and her partner were finalists. Lily also served on the board of Albany Law School's Italian American Law Student Association and was a Colby Wellness Fellow, working with the Office of Student Affairs to further the law school's mission of developing programs and initiatives related to mental health and wellness. Through her efforts, Lily helped re-open the school's free professional closet, enabling law students to kickstart their career wardrobes. Lily studied interdisciplinary criminal justice at Siena College with a focus in higher education for incarcerated persons. During this time, she was a teacher's assistant at a local prison and jail with a member of the Siena College faculty.
Prior to college, Lily took a gap year to co-found the South End Children's Café in Albany, N.Y. The South End Children's Café, an after school program that offers free, healthy meals along with homework assistance, academic enrichment, mentoring, exercise and the arts for underprivileged children in the Albany area. She has also expanded the programming and now runs the Mock Trial Program for youth while also sitting on the Board of Directors.
Prior to working at LaMarche Safranko Law, Lily worked at the Federal Public Defender's Office for the Northern District of New York and Albany County Department of Children Youth and Families.
Educational Highlights:
Graduate of Albany Law School
Graduate of Siena College
Community Activities:
Board of Directors South End Children's Cafe
LaMarche Safranko Law Testimonials